We have the equipment and services you need to complete each veterinary exam you do in a successful and comfortable manner.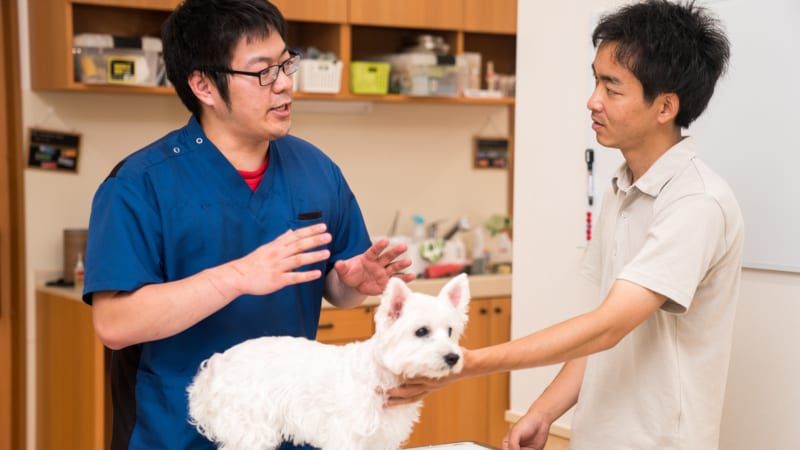 Completing a veterinary exam successfully requires more than the knowledge you have obtained during the process of becoming a veterinarian or assistant. It also requires having the tools and equipment needed to get a clear picture of what is going on. You also want to be sure you can conduct multiple exams in the course of a day without suffering from fatigue or aches and pains. Here at Georgian Anesthesia and Medical Corp., we offer a wide variety of veterinary products that will make your life easier and enable you to provide the best in patient care.
For example, we have a wide variety of veterinary tables, including wet tables, so your patients can be at the right level for you to examine and treat them. Add quality procedure lights to the room, and you'll be in great shape to get through your day full of one veterinary exam after another. In addition, when your veterinary exam reveals that a specific treatment plan is needed or you need to conduct various tests, you can rest assured that the other equipment you need is also available, such as scales, monitors, microscopes, warming units, centrifuges, anesthesia machines, x-ray equipment, and more.
You can always count on our knowledgeable staff to assist you with selecting the equipment that we offer to make each veterinary exam you perform go smoothly. We also offer a variety of services to keep your equipment in top condition, such as equipment calibration, cleaning, and maintenance, as well as installing your new equipment for you. You can also turn to us for expert assistance with new veterinary clinic setup. Contact us today to learn more.