Let us help you keep your veterinary services at their best with preventative yearly medical equipment maintenance and vaporizer service.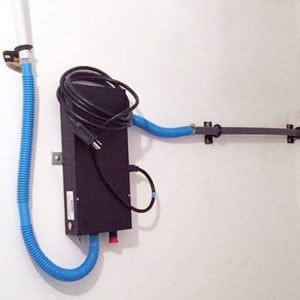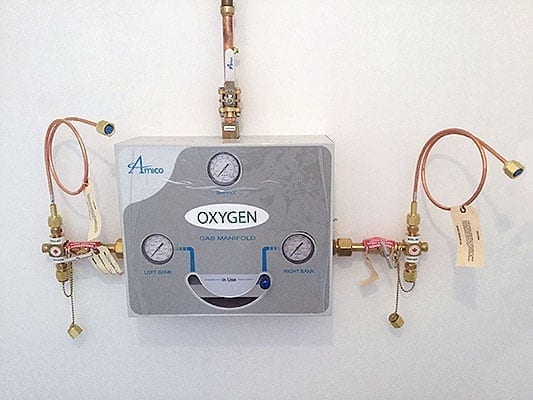 When you provide veterinary services, you need to know that the equipment you are using is in top condition. Regular servicing of your anesthesia equipment and vaporizer is an essential part of making sure surgeries go as planned. Here at Georgian Anesthesia and Medical Corp., we offer vaporizer service and a preventative yearly anesthesia equipment maintenance program. We also set up new facility equipment and provide troubleshooting services. Additionally, we are available 24 hours a day for emergency services.
Vaporizer Service – We recommend annual cleaning and calibration. This service is completed by a registered biomedical team, and we'll provide you with a loaner vaporizer, if needed, so that your veterinary services are not interrupted. You are also provided with a full report post-clean and calibration.
Anesthesia Equipment Maintenance – Our preventative yearly maintenance includes high-pressure and low-pressure systems. With your high-pressure system, it is snoop and pressure tested for leaks, the connections are cleaned, and the regulators are checked for 50 psi setting. With the low-pressure system, the hoses and connections are pressure and snoop tested, one-way valves are cleaned and reseated, the vaporizer/flowmeter/tubing suction is tested, the soda lime is checked, the absorber is cleaned, the APL valve is cleaned and tested, and the scavenge system is inspected for leaks. Full report provided.
Autoclave Service – Door gasket is checked for cracks and brakes. Vent valve and high-pressure blow-off are verified for function.  Filters are cleaned and changed as needed.  Water reservoir is drained and cleaned.  Cleaning solution used for cycle and water is drained again.  Drain valves and hoses are cleaned and tested.  Temperature and are PSI verified.  Full report provided.
Microscope Cleaning – All objectives are removed and cleaned. Eye pieces are removed and cleaned.  All gears are lubricated and cleaned.  Outer case is cleaned.  Light source is cleaned and verified for illumination.  Oil is removed from oil lens.  All moving parts are tightened as required.  Full report provided.
Dental Machine Service – All hand pieces are lubricated as required.  Compressor oil is changed if not oil-less.  Filters are changed and cleaned as required.  PSI is verified for proper function.  Water lines and air lines are checked for leaks.  Education is provided with staff as needed for proper flush, storage and lubrication procedures. Full report provided.
Why You Should Learn About Our Veterinary Services
There are few veterinary clinics that aren't aware of the exceptional service we provide here at Georgian Anesthesia and Medical Corp. in terms of assisting with new clinic setup and selecting the right veterinary equipment. What you might not realize is that we put the same dedication and care into our veterinary services that are designed to keep your clinic operating smoothly and efficiently. One of the reasons why you should learn about our veterinary services is to protect the investment you have made in your veterinary equipment. With our preventative maintenance services, your equipment will be kept in top working order and you'll avoid premature failure and costly repairs. We thoroughly inspect the equipment, make any necessary adjustments, and resolve any issues we find. Another reason to utilize our veterinary services is so you can be confident your veterinary equipment will work when you need it to. A life could hang in the balance if a vital component fails or puts your patient at risk from contamination because cleaning wasn't done properly. There is much value in peace of mind when it comes to operating a business where you oversee the health of others. Your patients and their owners are relying on you to have veterinary services in place that assure you can perform the wellness and restorative procedures you need to, when you need to. Learning about our veterinary services gives you the knowledge you need to keep your veterinary practice operating smoothly and efficiently. We take an interest in your success and will happily support you with flexible service you can count on.
Our knowledgeable staff will make sure your equipment is ready to handle your veterinary services properly and safely. If you would like a quote for either or both of these veterinary services, don't hesitate to contact us. We keep our hours flexible to suit your surgery schedule and with onsite service, inconvenience will be kept to a minimum.