With our veterinary equipment cleaning, you'll have peace of mind your equipment is in top condition.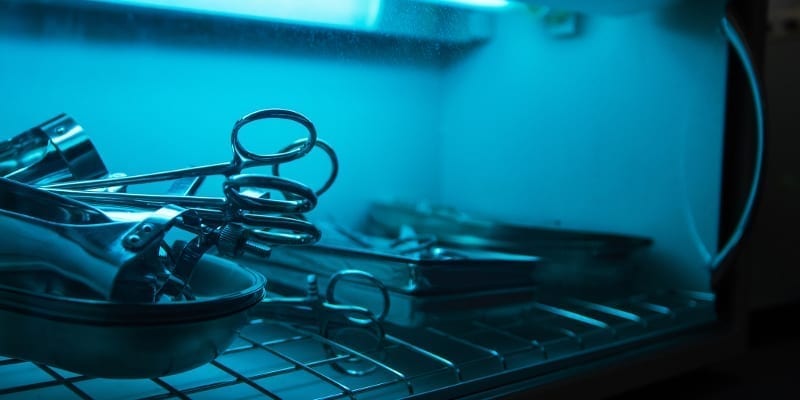 There are several reasons why you should keep your veterinary equipment in top condition. For starters, you want to protect your investment and maintain its reliable function, so surgeries and procedures go as expected. Here at Georgian Anesthesia and Medical Corp., we offer veterinary equipment cleaning services that will assist you in achieving these goals while giving you peace of mind that you're doing all you can to keep the pets entrusted to your care safe.
Our preventative yearly medical equipment maintenance and vaporizer service is designed to keep your equipment working reliably. Even the most proficient veterinary team cannot enjoy successful results with equipment that hasn't been properly maintained and undergone veterinary equipment cleaning properly. You already know that keeping your medical instruments sterile is important to avoid a bad outcome. Let us assist you with making sure your patients aren't at risk because that same level of clean wasn't taken with veterinary equipment cleaning.
When you schedule veterinary equipment cleaning, we take care of anything else your equipment needs, such as lubrication, calibration, gasket replacement, filter cleaning or changing, hose cleaning and testing, inspection of water lines, and more. You are given a full report of what occurred, so you have a written record.
If your veterinary practice would be inconvenienced and disrupted while waiting on vaporizer service, we'll provide you with a loaner one while we are taking care of the veterinary equipment cleaning and service.
If you have any questions about our veterinary equipment cleaning and other services, don't hesitate to contact us. As always, if you are having an issue with the equipment and require troubleshooting or emergency services, keep in mind we provide 24/7 emergency response. Call today to learn more.