We've got you covered for all of your veterinary medical equipment needs!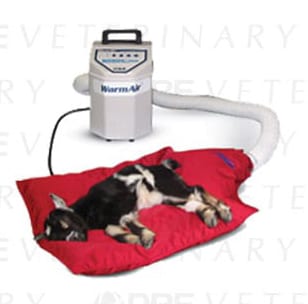 At Georgian Anesthesia and Medical Corp., you'll find a wide selection of brands and products for all of your veterinary medical equipment needs. In addition to a full catalogue of equipment (from veterinary warming units to anesthesia accessories) we offer high-quality, on-site service for clinical or physical veterinary equipment issues.
Your veterinary practice is already founded on a mission to care for animals, and our team at Georgian Anesthesia and Medical Corp. is here to help you keep your patients safe and comfortable with the industry's highest standard of medical equipment and accessories.
With over 14 years of sales and service experience for veterinary medical and monitoring equipment, we've seen a rise in demand for next-generation products that we know improve outcomes in patient care. There have been a lot of advancements in medical technology that have hit the veterinary market in recent years that can significantly impact your practice.
For example, we carry a wide selection of veterinary warming units and accessories as the veterinary industry has come to better understand the medical benefits of whole body temperature management. Providing clinical warmth to patients means they are less likely to suffer from delayed recovery to anesthesia, cardiac instability, postoperative shivering, and even delayed wound healing. For this reason, veterinary warming units (which can now warm with conductive fabric technology – not blowing air or hot water) are widely considered the most valuable enhancement in patient care.
If you're looking for personalized product recommendations for your practice, give us a call today to speak with a member of our team.