Let our knowledgeable team help you select the right veterinary ultrasound for your needs.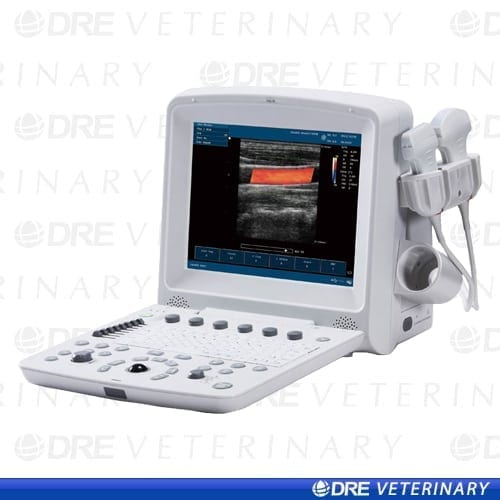 The only way to treat the animals brought to your clinic is to be able to properly diagnose what is going on with them. In many cases, that means having the right equipment for the task. Here at Georgian Anesthesia and Medical Corp., we are a distributor for DRE veterinary equipment, including their line of veterinary ultrasound equipment.
DRE N5000 Portable Colour Doppler Ultrasound System – This system provides superior imaging capabilities in a lightweight, ergonomic design that is optimized for use with both large and small animals. You can be confident of fast and precise scans thanks to its advanced imaging technology, including speckle reduction and tissue harmonic imaging. It has a built-in workstation with up to 500G of storage. There are five optional probes for this unit.
DRE N3000 Color Doppler Ultrasound System – This unit can be used hand-carried or with an optional cart sold separately. It features a 15" high-resolution color LCD monitor, tissue harmonic imaging and second digital THI function, and one-touch design.
DRE N500 Vet – This is a compact, yet high performance veterinary ultrasound that delivers high-end B/W scanning at a budget price. At just 14 pounds, it is easily portable for taking into the field for bovine, swine, sheep, and equine patients, in addition to feline and canine patients.
If you have any questions about veterinary ultrasound equipment for your practice, don't hesitate to contact us. We are happy to provide you the support you need with any of the products we offer so you can select the right equipment for your needs and keep it functioning as it should.