We offer the next generation of monitoring equipment.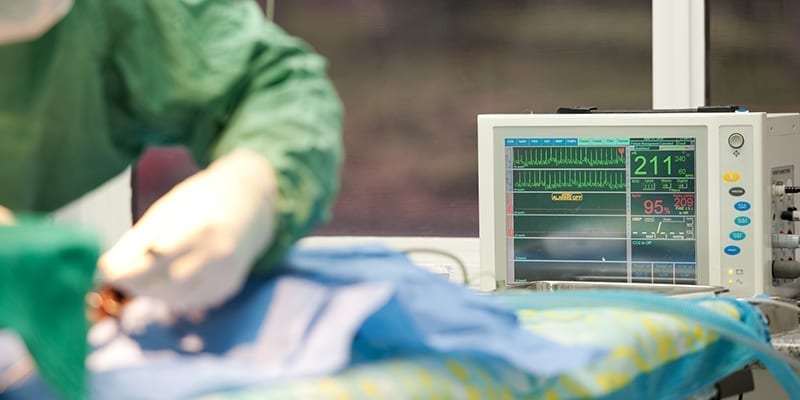 At Georgian Anesthesia and Medical Corp., we're abreast of industry trends and growth, so we know the veterinary telemetry industry is expected to grow in the next 5 years. There has been an increase in the adoption of companion animals in recent years, and the rate of technological expansion in veterinary equipment has led to an explosion on the market in response to the demand for better and safer equipment.
Upgrading your veterinary telemetry systems can impact patient outcomes by providing better monitoring capabilities – for wireless cardiac ECG and CO2 monitoring. Our products are easy to use, we can help you configure your device to your practice, and we'll even show you how to use the software.
Our most popular veterinary telemetry system, the DRE Vetrec VST, gives you to capability to monitor multiple patients' vital signals from a single monitor anywhere in your clinic wirelessly. The device itself can store up to 96 hours of patient information (for up to 16 patients).
We share in your due diligence to the safety of your patients with the best veterinary telemetry monitoring systems on the market. We're here to support your practice and improve your patient outcomes with access to the veterinary industry's most innovative medical technology.
Give us a call today to set up your session; we also offer high-quality on-site service for clinical or physical veterinary equipment issues. Whether you're looking for a model that configures to your existing model or a product recommendation, our team of experts can help.