You can't fix what you can't see – turn to us for exceptional veterinary surgical and procedure lights.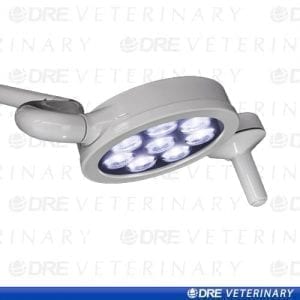 Most people have experienced the inconvenience of a power outage, burned-out lightbulb or other situation that plunged them into darkness and made them feel apprehensive. When you are a veterinarian, having quality veterinary surgical and procedure lights isn't just to avoid a bad feeling; it can also mean the difference between a successful surgery and losing your patient. Here at Georgian Anesthesia and Medical Corp., we offer a wide variety of options, including headlights that can be the saving grace in a power outage.
The DRE Halogen III Series Exam Headlight provides two hours of portable use time from its rechargeable battery that can be recharged up to 500 times. It is available in two styles – form-fitting, dual-adjustable classic headband and soft Breath-O-Prene® Sport headband. It is an ideal option when you'll be out in the field or when you want complete control for a well-focused large spot of light.
We carry a diverse selection of veterinary surgical and procedure lights with options that mount to the ceiling, operate along a single track, or affix to the wall. From minor procedure lights to powerful surgical lights, we are confident we have the style you need for the various purposes you have in mind.
As is the case with all our products, our knowledgeable staff is always happy to assist you with selection so you can be confident you'll receive the best option for your needs. Don't hesitate to contact us with any questions you may have or for support after you receive our veterinary surgical and procedure lights.