Bring ESU technology to your practice with an electrosurgical unit for enhancing the level of care you provide.
At Georgian Anesthesia and Medical Corp., we understand that the concept of performing a surgery of any kind without the need for a scalpel may seem futuristic and implausible. However, it might interest you to know that ESU technology is being embraced by veterinarians around the world as the preferred method for controlling hemorrhaging during surgery and for its other benefits.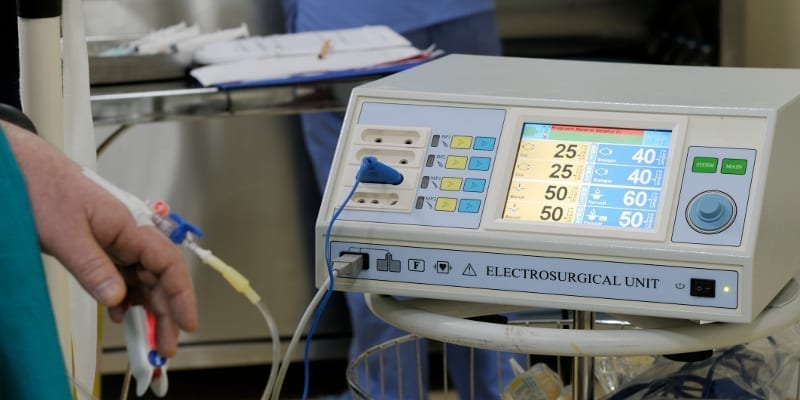 If you are unfamiliar with what an electrosurgical unit is and can do, remember that you always have the expertise of our registered medical professionals, as well as the full medical team at DRE, so that you aren't going it alone.
We offer more than one type of electrosurgical unit so you can select the one that meets your needs and budget. If you want to get started with a lower-cost model, consider the DRE Citadel EZ. This multipurpose electrosurgical unit provides 120 watts of maximum power output. It is both monopolar and bipolar capable with coagulation and fulguration modes. It has several safety features, including isolated circuitry, neutral electrode monitoring, discreet outputs, self-test circuits, and audible tones. If you'd like an electrosurgical unit with more capabilities, consider the DRE ASG-300, which offers 300 watts of maximum power and 10 blend settings, along with all the safety features of the smaller ESU.
You'll love whichever electrosurgical unit you choose as they always come with a two-year manufacturer's warranty and never require calibration. If you have any questions or need assistance selecting the right ESU for your needs, don't hesitate to contact us.