We have a variety of options available for CO2 anesthesia monitoring.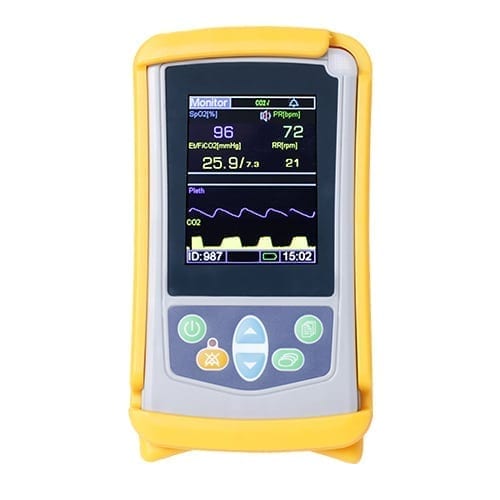 As a veterinarian or technician, you know that proper CO2 anesthesia monitoring is essential. Measuring exhaled CO2 to be sure that anesthetic-induced hypoventilation or a hyperventilation condition is not indicated is incredibly important.
Talk to us about portable CO2 options– we are very excited about our up-and-coming technology. We also carry the DRE Waveline Nano-V2, which measures SpO2 and pulse rate so that you can watch blood oxygen saturation as well. It is also pocket-sized and provides data management via PatientCare Viewer software.
In addition to the CO2 anesthesia monitoring portable device and the Nano-V2, we also have a variety of veterinary monitors and telemetry options so that you can keep a close eye on the vitals of your patient. We carry the Waveline VS/Touch/EZ/Pro Multifunction Patient Monitors, which can have a CO2 (Mainstream or Sidestream) monitoring device added.
If you have any questions about CO2 anesthesia monitoring or any of the other medical equipment we offer, don't hesitate to contact us. We have a full education session available relating to CO2 monitoring during anesthesia, which can be provided onsite with one of our clinical specialists.  As a distributor for DRE Veterinary, we are confident we have what you need for a successful veterinary facility.