We offer a variety of veterinary IV pumps in infusion and syringe styles.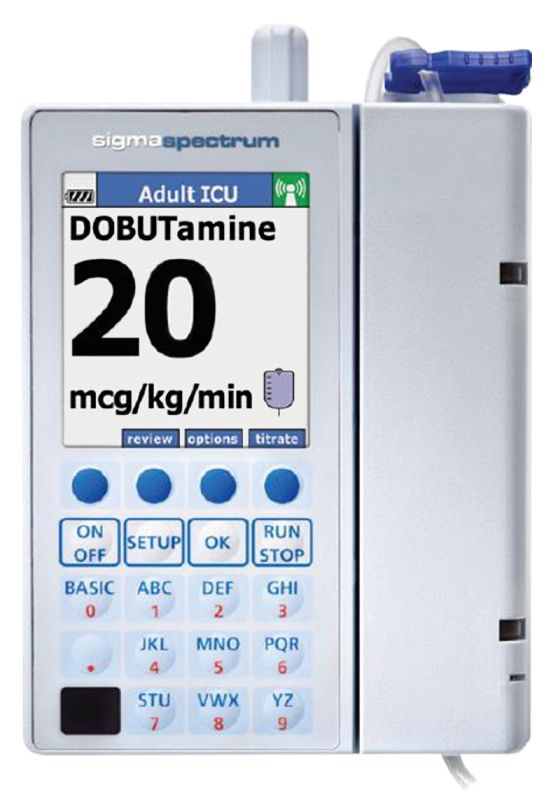 Veterinary IV pumps come in a variety of styles to suit different needs. Here at Georgian Anesthesia and Medical Corp., we have added several models to our inventory and provide assistance from knowledgeable staff members, so you can be confident about the one you select for your veterinary practice. For example, if you are looking for a stationary multi-channel IV pump, consider the Plumb A+® Infusion System. This system has been proven to reduce drug administration errors by promoting the safe and on-time delivery of medications. It is marketed under the brand name Hospira, which is a spinoff company of Abbott laboratories.
If your needs dictate having a syringe pump instead, consider the Baxter AS50 Syringe Pump. This unit has many desirable features, including a configurable drug library, backlight display, selectable modes of delivery, adjustable occlusion specialty, syringe plunger detection, and battery voltage indicator, and it accepts syringe sizes from 1 to 60cc. This is a refurbished unit.
The Baxter 6301 is also a refurbished unit from DRE and is often chosen from our lineup of veterinary IV pumps due to a computer interface that allows remote operation and monitoring. It provides an incremental flow rate delivering from 1 to 99.9mL per hour in increments of 0.1mL per hour. Once the volume and time are selected, the flow rate calculation is automatic on this dual-channel volumetric infusion pump.
To learn more about these veterinary IV pumps or the many other styles we offer, as well as any of our medical products or services, don't hesitate to contact us.