We have an extensive selection of veterinary equipment for clinics, surgical centres, and other animal care providers.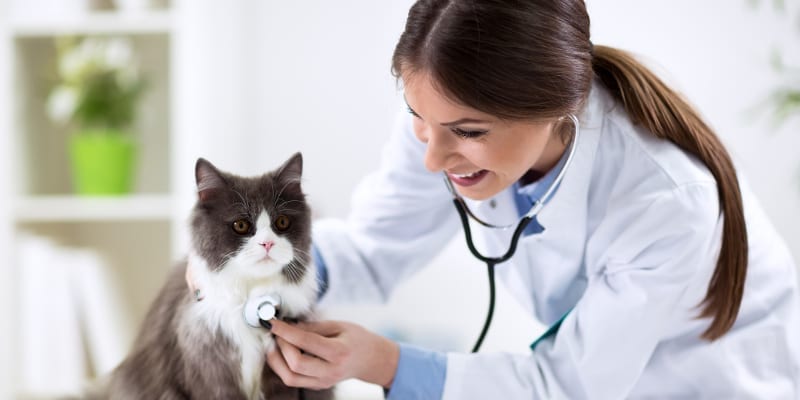 The key to any successful veterinary clinic is a talented team that has the tools they need to do their job well. Here at Georgian Anesthesia and Medical Corp., we have the veterinary equipment that will enable your team to provide excellent care for the animals in your care. We offer a wide selection of quality equipment and supplies and our knowledgeable staff is more than happy to assist with selection. Whether you are looking to outfit your first clinic, a secondary location, or just want to add a few pieces to your current inventory of veterinary equipment, our wide selection gives you ample options to choose from.
Anesthesia- We offer anesthesia machines, supplies, equipment, and accessories, as well as maintenance services to keep them performing properly.
Autoclaves- Select from automatic and manual autoclaves.
Centrifuges– Options include universal, standard, microhematocrit centrifuges.
Electrosurgical- Choose from a 120 watt or 300-watt electrosurgical generator ideal for a modern operating room and surgical centre.
Dental- Perform dental procedures more easily with our dental air unit, scaler/polisher combination, and other dental veterinary equipment.
Defibrillator- Our selection of defibrillators gives you both in-clinic and transport options.
Scales- Various options for getting an accurate weight of your patient, vital for providing the right medication dosages and anesthesia.
Tables and Carts- We offer a variety of work tables, exam tables, rolling carts, and other veterinary equipment for your exam rooms, surgical centre, storage room, and more.
Key Reasons to Shop for Veterinary Equipment
At Georgian Anesthesia and Medical Corp., we work with veterinary offices that require new or refurbished veterinary equipment for a variety of reasons. Our knowledgeable staff is available to assist you with the selection of your veterinary equipment when any of the following situations come about.
New Vet Clinic Setup- We have dedicated people who have experience with setting up a new veterinary clinic. Whether you are in the initial planning stages and putting together your business plan, space planning the clinic, or you are ready to have veterinary equipment shipped to your new location, you'll find this service to be helpful.
Expanding Current Location- It can be more financially feasible to expand a location than to relocate when your business has grown and you need more space. When you need veterinary equipment for the new rooms, let us know, and we'll help you select what you need.
Opening Second Location- If your customers are telling you they love coming to you but wish you weren't so far away and you have several in an adjoining town that is lacking options, opening a second location could be a wise business decision. Whether you need a duplicate of the veterinary equipment you have or something different, we are here to help.
Upgrading- Keeping up with the latest in veterinary medicine can often mean upgrading your equipment to something with more features or purchasing new equipment. You might also be adding more services and need the appropriate equipment to do so.
This is just a short list of the veterinary equipment we offer. Feel free to contact us if you have something specific you are looking for and we'll be happy to discuss our inventory. If you have any questions, don't hesitate to contact us.