If you want to embrace the advantages of veterinary electrosurgical technology, you'll find we carry everything you need.
As more veterinarians around the world embrace the many advantages of utilizing veterinary electrosurgical technology, here at Georgian Anesthesia and Medical Corp., we continue our commitment to always have cutting edge solutions for your veterinary practice. We also recognize that it can be challenging to make big changes to your practice, so we are diligent in seeking to offer a variety of options so you can obtain the veterinary electrosurgical unit that fits your surgery needs and budget.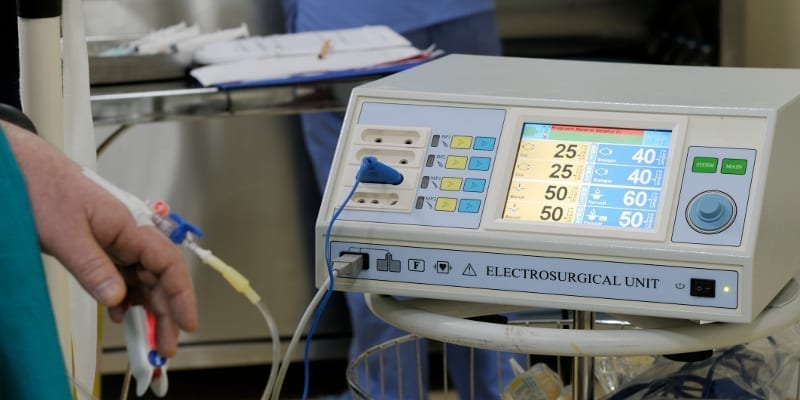 Not only do we carry a variety of veterinary electrosurgical units, but we also have the accessories you might need, including footswitches, hi-lo and high-temp cautery kits, a wide variety of types and styles of cautery tips, grounding plate cords, electrosurgical switch pens, and more.
You can also count on us for a variety of services, including helping you set up a vet clinic, assisting with the selection of veterinary electrosurgical units and accessories, and a full biomedical division that can repair, calibrate and troubleshoot nearly any kind of veterinary equipment. You also have the full support of the DRE medical team at your disposal as the manufacturer of the high-quality veterinary equipment we offer.
If you have any questions about veterinary electrosurgical units and accessories or would like assistance choosing the right unit(s) for your veterinary surgical practice, don't hesitate to reach out to us. As a distributor of DRE new and refurbished veterinary medical equipment including anesthesia systems, patient monitors, warmers, surgery lights, tables and ventilators, we are confident we have whatever you might need for your animal hospital or veterinary clinic.