We offer a wide range of both new and refurbished veterinary equipment to meet all your needs.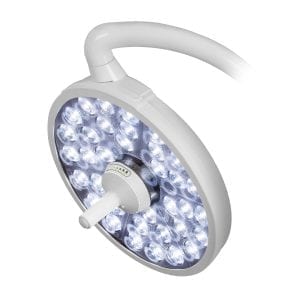 When it comes to veterinary equipment, we know that you may have many different needs depending on the specialty of your particular clinic in or near the Toronto, Ontario area. We can help with all the installation and training needed to open a brand-new veterinary clinic. We can also help if your clinic is expanding, moving or considering new specialty areas like large animal work, reptiles or birds.
Here at Georgian Anesthesia and Medical Corp., we have the experience and knowledge needed to help you with all your veterinary equipment needs. From selecting which equipment in which to invest your money to installation and even training about the use and maintenance of the equipment, we can take care of all those needs. We can also come out and service equipment as needed, extending the useful life of your equipment and saving you money while helping you save the lives of animals.
We have a wide range of both new and refurbished veterinary equipment available, including:
Microscopes
X-Rays and ultrasound
Monitors
Scales
Anesthesia equipment
Autoclaves and centrifuges
Defibrillators and ventilators
Dental equipment
Incubators and warmers
Diagnostic, surgical and endoscopy
Carts, tables, tub-baths, sinks, cabinets and lighting
We offer free equipment setup and onsite training when you purchase veterinary equipment from us. We are happy to discuss options and are confident that we can help you get the most out of your budget as well as making sure you have what you need to provide the best care possible. Call today to learn more or to discuss your veterinary equipment needs.