Our team offers cutting-edge animal laser therapy to help you give your patients the relief they deserve.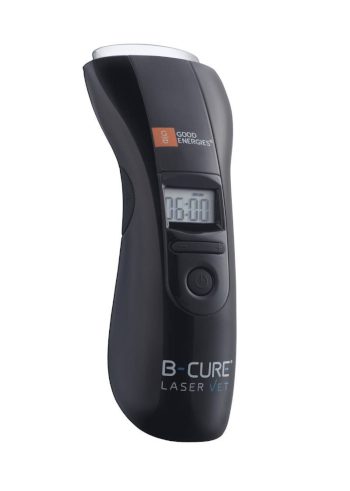 We at Georgian Anesthesia and Medical Corp. have been supplying equipment to doctors and veterinarians for many years, and we pride ourselves on staying up to date on the latest advances in technology. One development in veterinary medicine we are excited about is the growing popularity of animal laser therapy. As the name suggests, this technology uses low-level laser beams to stimulate biological reactions in the patient's cells, promoting recovery. This technique has shown promising results in the treatment of a wide variety of conditions, such as hip arthritis and dysplasia, tendon weakness, facial nerve paralysis, wounds, and more, and we encourage you to give it a try.
If you are interested in offering animal laser therapy in your clinic, our team can assist you with selecting the right equipment to help you get started. In addition, we can provide additional laser therapy devices for you to sell or rent to your clients—these devices are portable and easy to use, and your clients will be able to provide ongoing laser therapy at home to give their pets continuous relief. Because animal laser therapy is so beneficial for managing chronic symptoms, we are sure your clients will be eager to take advantage of the opportunity to provide this treatment at home.
Our team is proud to serve the veterinary community here in Vancouver, British Columbia, and we want to help you take the best care of your patients. If you are interested in learning more about our animal laser therapy equipment, simply give us a call.