When you need reliable veterinary warming units, turn to our team to get the excellent selection you are looking for.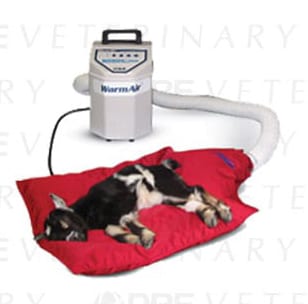 When treating a patient, one important concern you'll need to keep an eye on is their body temperature. This is true of both humans and animals, which is why both standard medical facilities and veterinary practices need tools and strategies to help keep their patients warm. Our team at Georgian Anesthesia and Medical Corp. has been providing high-quality medical equipment for both human-focused and veterinary medical professionals for years, and we can help you find the effective, reliable veterinary warming units you need.
There are many situations in which it's necessary to warm up an animal—for example, many abandoned animals can succumb to hypothermia in the winter months, and very young animals are not yet able to regulate their own body temperature. When you are dealing with a patient suffering from the cold, you can use our veterinary warming units to raise their body temperature safely and keep them warm until they recover. Our team offers a great selection of options, and we can help you select the ideal unit for your practice. We understand the unique challenges of veterinary medicine, and you can count on us to help you choose the right equipment to overcome them.
We are proud to serve the community here in Vancouver, British Columbia, and we want to help you do what's best for your patients. If you are looking for new veterinary warming units, simply give us a call at your earliest convenience to learn more about our selection of options.