Our team offers the high-quality CO2 anesthesia monitoring equipment you need to keep your patients safe and healthy during surgery.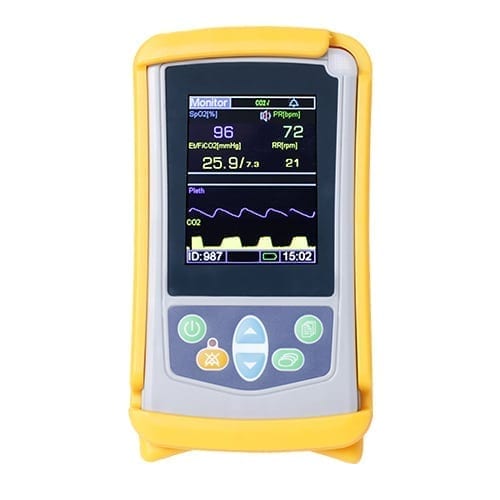 As our name suggests, we at Georgian Anesthesia and Medical Corp. know a thing or two about anesthesia. Our team has been working in the medical equipment industry for over 14 years, and one of the many things we offer is high-quality anesthesia monitoring tools. Administering anesthesia is one of the most challenging tasks in medicine, and it's important to monitoring your patient throughout the process to make sure they don't suffer any bad side effects. In particular, you will need to keep a close eye on the level of CO2 in their blood, and our team offers the cutting-edge CO2 anesthesia monitoring equipment you need to do that.
CO2 anesthesia monitoring is an important tool for tracking any changes to the patient's respiration during a procedure. If the levels of CO2 in their blood become too high, it usually means something is affecting their breathing, preventing them from eliminating CO2 the way they should. Our CO2 monitoring equipment will give you the detailed, real-time data you need to catch any such issues immediately, allowing you to take action to correct the problem. If you have questions about our monitoring equipment, simply reach out to our team to get the answers you need to make the best choice for your facility.
Our team is proud to be a part of the community here in Vancouver, British Columbia, and we want to help you take the best possible care of your patients. If you need new CO2 anesthesia monitoring equipment for your practice, just give us a call to learn more about our selection of options.