If you need veterinary wet tables, simply turn to our team.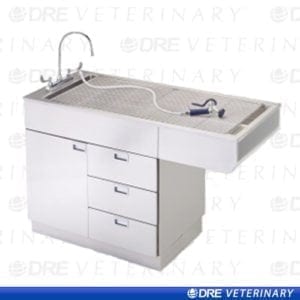 At Georgian Anesthesia and Medical Corp., we are committed to providing the best in veterinary equipment to all of our clients. After all, you use these machines, fixtures, and other equipment pieces to give your patients the care they need, so you need to be able to count on these tools to function properly. Our team offers a wide selection of veterinary equipment from top manufacturers, including items such as surgical lights, centrifuges, and even veterinary wet tables.
Our team understands that no two veterinary clinics are alike, and that every vet has their own needs and preferences when it comes to their equipment. Because of this, we make sure to offer as wide of a selection as possible of the highest-quality products for your practice, including a range of top-notch veterinary wet tables. We have over 14 years of experience in the veterinary equipment industry, so it's safe to say that we know how to assess quality and how to give you the option that best suits your unique needs. Our team is happy to discuss your needs and answer any questions you have, and we are also here to provide expert recommendations.
We are proud to serve the Toronto, Ontario community, and we want to help you make your clinic the best it can be so that you can provide top-notch care for your patients. If you are looking for veterinary wet tables, simply give our team a call today to learn more about our extensive selection of options.