While you may not often think about them, your veterinary surgical and procedure lights are a key element of your exam and operating rooms at your clinic.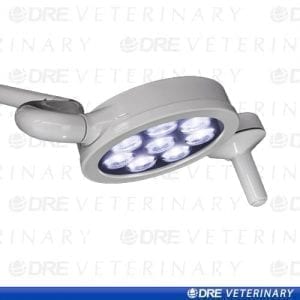 When you think about your veterinary clinic in or near Toronto, Ontario and the essential items you have in any room, you may first think about cabinetry, exam tables and other furniture like sinks and tubs. One area you may not think about first are your veterinary surgical and procedure lights. It is easy to forget about how important lighting is until it stops working, or until you make a major upgrade and realize how much better you can care for your patients with proper lighting.
Veterinary surgical and procedure lights are critical to the success of any veterinary clinic. Fortunately, you can call us here at Georgian Anesthesia and Medical Corp. if you need assistance with selection. We have the experience and knowledge needed to help you select the best lighting for your needs and your budget. We have helped new veterinary clinics make their initial lighting selections. We have also helped clinics with the purchase of just a few lights or a complete lighting overhaul.
If it is time to replace your outdated or malfunctioning veterinary surgical and procedure lights, or if you are just interested to learn about your options, don't hesitate to give us a call. We are proud to recommend DRE Vision LED lights. We are confident that we can find the best option for you. You can find affordable, flexible and reliable veterinary surgical and procedure lights that are long-lasting and don't produce excessive heat. There are even options like shadow control, dimmers and autoclavable handles available. Contact us today to learn more.
Similar Services We Offer: