Keep your clinic sanitary with veterinary stainless steel options ranging from instrument stands to tables, tubs and cabinets.
There are many good reasons to choose stainless steel products for your veterinary clinic and we can help you find the ones that best meet your needs and budget. Here at Georgian Anesthesia and Medical Corp., we have a large variety of veterinary stainless steel products to choose and many of them are made from heavy-duty 16 gauge 304 stainless steel. These are easy to scrub and don't have cracks or crevices that can collect dirt or other debris that may encourage bacterial growth.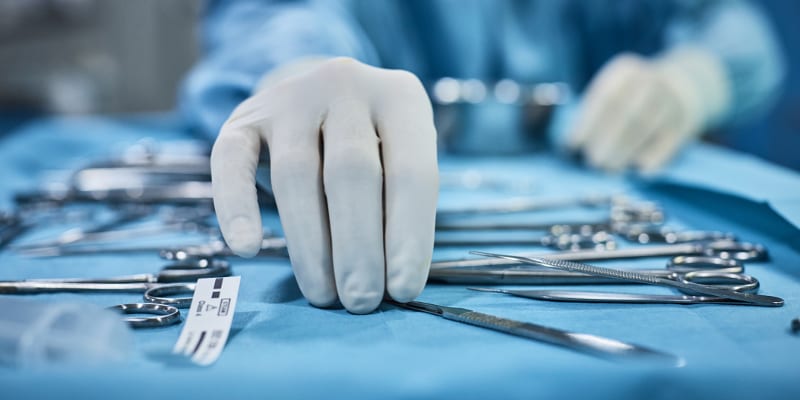 Our veterinary stainless steel options including the following:
Instrument stands: Keep your instruments nearby and organized on easy-to-clean stainless steel instrument stands. Stationary and mobile options are available.
Tubs and sinks: With deep tubs, high backsplashes and coved sides and corners, our tubs and sinks are ideal for scrubbing up and preparing for surgery or even for bathing your animal patients. Options like foot pedal faucets and even on-off sensor valves are available.
Cabinets and casework: Keep your exam and operating rooms sanitary and organized with superior cabinets and casework in durable, easy to clean stainless steel.
Carts and tables: If you are starting a new veterinary clinic or upgrading your existing one, our stainless steel carts and tables come in a variety of sizes and with special features like hydraulic lifting.
Whether your clinic is in Toronto, Ontario or further away in the surrounding area, you can feel confident in your choice when you contact us today to discuss your veterinary stainless steel options.