We have many options to meet all your veterinary electrosurgical needs.
If you are starting a new veterinary clinic or if you are ready to take your existing clinic's equipment to the next level, we can advise you on which veterinary electrosurgical equipment best meets your needs and budget. Veterinary electrosurgical options are replacing traditional surgical procedures with a scalpel. A veterinary electrosurgical unit can replace the scalpel and go beyond cutting with coagulation built in as well.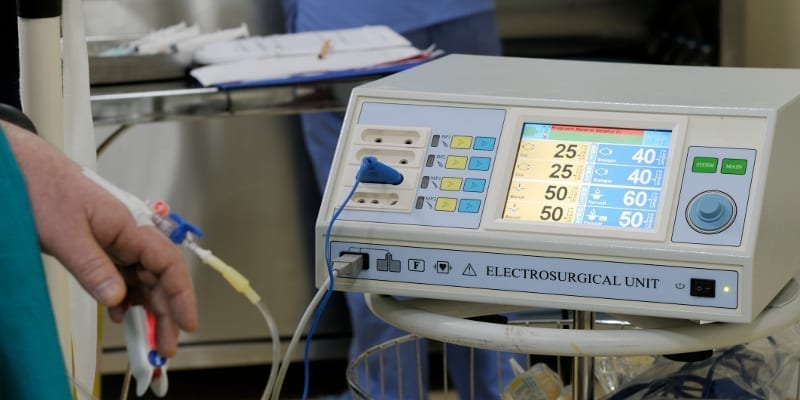 You can complete procedures with increased precision and confidence. Many veterinary electrosurgical units have special features like built-in visual and auditory alarms that let you know crucial information faster during surgical procedures. There are mobile units that allow you to complete procedures no matter where you are, whether you are at your clinic in Toronto, Ontario or in the field somewhere treating large pets or livestock. Veterinary electrosurgical technology allows for smoother cutting through a variety of tissue types, and many units automatically recognize the change and adjust accordingly. This instant response technology means that you get improved performance at lower power settings. There is also a lower risk of tissue damage and neuromuscular stimulation during both open procedures and laparoscopic procedures.
Here at Georgian Anesthesia and Medical Corp., we have extensive experience with a variety of veterinary electrosurgical units, and we can discuss both your needs and budget and help you find a great option for your clinic in Toronto. We can also service and help you maintain your equipment as needed, with flexible service hours and around the clock emergency service available. Give us a call today.