Give animals the best care when under general anesthesia with our variety of equipment options.
Anesthesia is one of the most important medical advances. With the advent of general anesthesia, many more surgical options became possible, allowing for better preventative care and necessary treatments. In the veterinary community, general anesthesia not only makes for effective surgical options, but also allows the proper treatment of animals who could be potentially dangerous or highly anxious. If you are like the millions of other veterinary care professionals who rely on general anesthesia to maintain a high standard of care for your patients, then our team here at Georgian Anesthesia and Medical Corp. has the general anesthesia equipment that you need for your practice in the Toronto, Ontario area.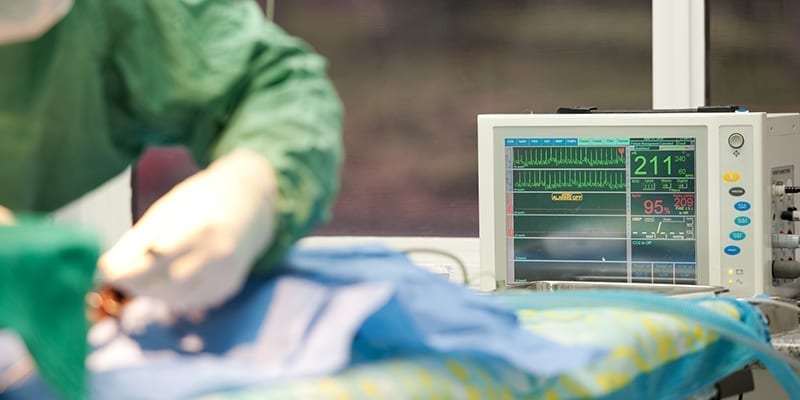 As a DRE® veterinary supplier, we offer a variety of general anesthesia equipment and machines that you can choose from to stock your veterinary practice. We have wall-mounted options, such as the DRE Premier XP, the DRE Premier XP+, and the DRE University Pro. For more portable options, we have options like the Moduflex Coaxial Veterinary Anesthesia Machine, the Moduflex Elite Veterinary Anesthesia Machine and the DRE Tital XL Large Animal Anesthesia Machine, among others. We have a wide variety of equipment that you can use for your general anesthesia needs along with accessories and equipment, such as circuits, adaptors and anesthesia masks to assist you in your needs.
We would love to help you find the right general anesthesia equipment for your veterinary office. For more information on any of our equipment, please peruse our site or feel free to reach out to us with questions. We would be happy to talk more with you.