Properly position your patients before every procedure.
Torino tables offer the best in adjustability, mobility, and a range of size options for your medical operation. Outfit your practice with Torino tables in every room to streamline procedures and equip your rooms with the best possible equipment to ensure positive patient outcomes.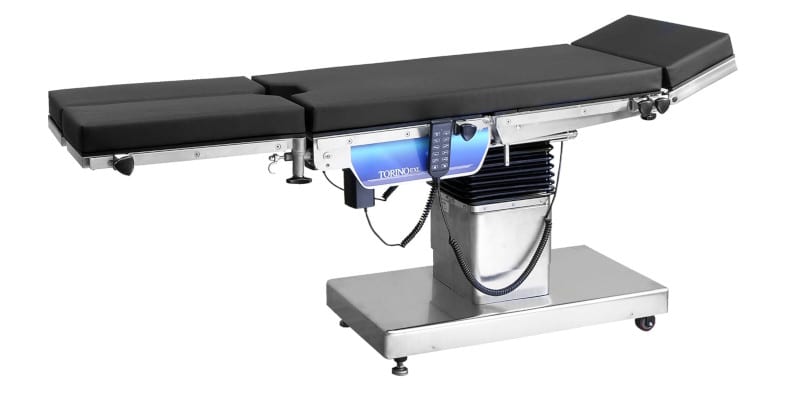 Purchase your Torino tables from us at Georgian Anesthesia and Medical Corp., and we can provide a comprehensive experience for your medical facility in Toronto, Ontario. We introduce you to our selection of Torino tables to start, providing guidance and helpful advice, and move into the purchasing and setup process, where we deliver your tables, set them up, and introduce you to the features they include.
The specific models of Torino tables we have available include:
The Torino 550 Mobile Surgery Table
The Torino EXL – Surgery Table
The Torino Max Surgery Table
The Torino Orthopedic Extension
These multi-purpose, state-of-the-art surgery tables boast a range of features that complement any medical operation. For example, the Torino 550 surgical table comes with a handheld remote control and electronic operators that can adjust the table into a variety of positions. The Torino 550 also comes with large, durable casters that let you move patients easily through pre-op, into the surgical suite, and into post-op for recovery.
Take the next step towards improving your medical practice by choosing Torino surgical tables for every surgical suite in your clinic. Contact us at Georgian Anesthesia and Medical Corp. for more information about why so many surgeons prefer Torino.