We offer sales and service for medical and dental equipment.
Our goal is to prevent equipment downtime at your medical, dental, or veterinary practice and make sure your office continues to remain in compliance with industry standards. We can help you maintain your office's equipment and select replacement equipment options. Additionally, we can provide documentation for regulatory and accrediting agencies and help you with equipment lifecycle planning.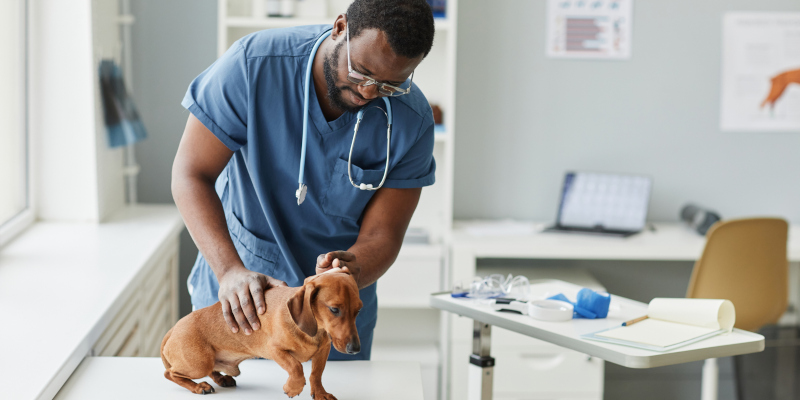 We provide sales and service for nearly any type of medical, dental, or veterinary practice. We are flexible, client focused, and committed to providing quick response times. At every visit to your facility, our biomedical technicians will make sure we provide the right solution.
Why You Should Choose Georgian Anesthesia and Medical Corp. As Your Equipment Service Company
Choosing the right equipment service company is crucial for healthcare facilities to ensure the smooth operation and reliability of their medical equipment. With our extensive experience, exceptional service quality, commitment to customer satisfaction, and advanced technical expertise, we stand out as a trusted partner in providing comprehensive equipment servicing solutions.
Extensive Experience– We boast a wealth of experience in the field of equipment servicing. With a strong presence in the industry for over two decades, our team of professionals has accumulated vast knowledge and expertise. We have worked with numerous healthcare facilities, including hospitals, ambulatory surgical centers, and veterinary clinics, gaining valuable insights into the specific needs and requirements of different institutions. This experience allows us to offer tailored solutions that align perfectly with your facility's unique circumstances.
Exceptional Service Quality– We are committed to delivering service excellence to our clients. We understand the critical nature of medical/surgical equipment and the potential risks associated with any malfunction or downtime. Our highly skilled technicians undergo rigorous training and are equipped with the latest tools and techniques to ensure that all servicing is carried out to the highest standards. With us, you can have peace of mind knowing that your equipment will be serviced with precision, accuracy, and attention to detail.
Comprehensive Service Offerings– We offer a wide range of equipment servicing solutions to cater to the diverse needs of healthcare facilities. From routine preventive maintenance to emergency repairs, our services cover a wide variety of equipment management. We conduct thorough inspections, perform necessary calibrations, troubleshoot issues, and provide prompt resolutions to minimize equipment downtime. Moreover, we also offer equipment upgrades and modernization solutions, ensuring that your facility stays up to date with the latest technological advancements.
Commitment to Customer Satisfaction– One of the key factors that sets us apart is our unwavering commitment to customer satisfaction. We prioritize building long-term relationships with our clients and go the extra mile to exceed expectations. Our customer-centric approach is reflected in our prompt response times, transparent communication, and willingness to address any concerns or queries. We understand that every facility is unique, and we work collaboratively with our clients to develop personalized solutions that align with their specific goals and requirements.
Advanced Technical Expertise– Medical equipment is complex and requires specialized technical knowledge for effective servicing. We prides ourselves on our team of highly trained professionals who possess advanced technical expertise. We stay updated with the latest industry advancements and continuously enhance our skills through training and certifications. This enables us to tackle even the most intricate equipment issues with confidence and efficiency, ensuring that your medical equipment remains in optimal condition.
At Georgian Anesthesia and Medical Corp., we only hire biomedical technicians and engineers for your medical equipment maintenance and repair. From their specialized knowledge and expertise to their understanding of regulatory compliance, biomedical technicians play a vital role in keeping healthcare facilities running smoothly. We have put together a list below why it is an advantage to use biomedical technicians and engineers for your maintenance and repair of your medical equipment.
Specialized Knowledge and Expertise– Biomedical technicians are highly trained professionals with specialized knowledge in the repair and maintenance of medical equipment. They possess a deep understanding of the intricacies of various medical devices, including their components, functionality, and potential failure points. Their expertise allows them to diagnose problems accurately and efficiently, ensuring effective repairs. Biomedical technicians stay updated with the latest advancements in medical technology and receive ongoing training, enabling them to handle a wide range of equipment with proficiency.
Efficient Troubleshooting and Repairs– Medical equipment can be complex, with integrated systems and intricate circuitry. Biomedical technicians have the skills to troubleshoot and identify issues promptly. They use specialized tools and diagnostic equipment to pinpoint the root cause of equipment malfunctions. With their in-depth knowledge, they can efficiently repair equipment, minimizing downtime and disruption to healthcare services. Their expertise also extends to preventive maintenance, ensuring that potential problems are identified and resolved before they escalate into major issues.
Compliance with Regulatory Standards– Maintaining compliance with regulatory standards is crucial in the healthcare industry. Biomedical technicians are well-versed in these standards and understand the importance of adhering to them during repairs and maintenance. They follow established protocols and guidelines to ensure that medical equipment meets safety and performance requirements. By using a biomedical technician, healthcare facilities can maintain regulatory compliance and minimize the risk of adverse events.
Cost-Effective Solutions– Biomedical technicians can provide cost-effective solutions for medical equipment repair. Their expertise allows them to accurately diagnose issues, preventing unnecessary replacement of expensive components or entire devices. They have access to a wide range of resources, including spare parts and technical documentation, which can help in sourcing affordable and reliable solutions. Biomedical technicians can also advise on equipment upgrades or alternatives when repairs are not feasible, helping healthcare facilities make informed decisions that align with their budgetary constraints.
Biomedical technicians work closely with healthcare providers, equipment manufacturers, and other stakeholders involved in equipment repair and maintenance. They understand the importance of effective communication and collaboration to ensure that repairs are carried out in a timely and efficient manner. Biomedical technicians can liaise with manufacturers for technical support or warranty claims, coordinate with equipment vendors for replacement parts, and provide valuable insights to healthcare providers regarding equipment functionality and safety.
Using a biomedical technician for medical equipment repair is essential for healthcare facilities. Their specialized knowledge, expertise in troubleshooting and repairs, understanding of regulatory compliance, cost-effective solutions, and ability to collaborate effectively make them invaluable assets. Biomedical technicians play a crucial role in maintaining the reliability and performance of medical equipment, ultimately contributing to the delivery of safe and effective patient care.
When it comes to choosing an equipment service company for your healthcare facility, Georgian Anesthesia and Medical Corp. stands out as a reliable and trusted partner. Our extensive experience, exceptional service quality, commitment to customer satisfaction, comprehensive service offerings, and advanced technical expertise make us the ideal choice. By selecting Georgian Anesthesia and Medical Corp., you can be confident that your medical equipment will be well-maintained, ensuring the safety, efficiency, and uninterrupted operation of your healthcare facility.
---
At Georgian Anesthesia and Medical Corp., we proudly serve Vancouver, Kelowna, Victoria, and Kamloops, British Columbia; Calgary and Edmonton, Alberta; Toronto, Barrie, North Bay, Sudbury, Niagara Falls, Kitchener, Owen Sound, Windsor, Ottawa, and London, Ontario; Saskatoon and Regina, Saskatchewan; Winnipeg, Manitoba; Montreal and Quebec City, Quebec; Fredericton and Moncton, New Brunswick; Halifax, Nova Scotia; Charlottetown, Prince Edward Island; and St. John, Newfoundland and more.