New Waveline Nano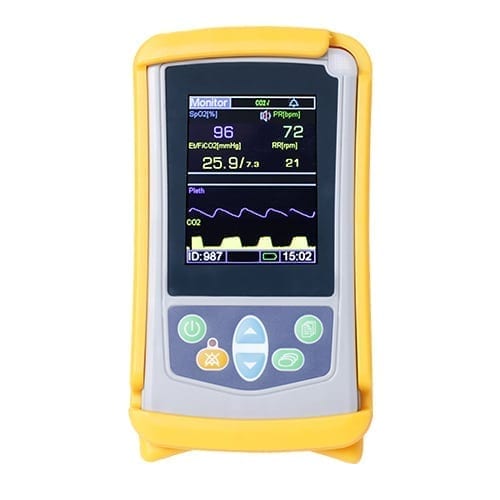 Multi-parameter

unit measures SpO2, EtCO2, RESP, BPM.

Lightweight design allows clinicians to carry it anywhere.

Durable unit designed to hold up to vigorous use.

Intuitive interface with large, responsive keys.

Color LCD Display with

rotating

screen for a clear view.

Displays capnography and pulse oximetry waveform trends.

Suitable for use with both small and large animals.

Patient information management capabilities.
Sale Price: $ 1,995
Limited time offer for in stock units.
ASG 120 Electrosurgical Unit
A multipurpose electrosurgical generator for use in the modern veterinarian's office and surgicenter. These units come with a grounding plate, grounding cord, 10 disposable pens and a 2-year warranty. 
Sale Price: $2,995
Limited time offer for in stock units.  
Teres V400 Dental Unit
This all-in-one veterinarian dental cart performs all necessary procedures from cutting-polishing-scaling.
The Teres V-400 high speed veterinary dental unit has incorporated state of the art microchip circuitry into a new highly efficient all-in-one unit. You can easily switch from polishing to scaling to cutting. The dental unit now has an optional Fiber Optics System with the high-speed handpiece.
Sale Price: $5,774
Limited Number of Units available.
Subscribe to our newsletter and enter to WIN a New Waveline NanoV2 Pulse Oximeter.
 

$700 Value