Choose our biomedical technicians to help you run your practice.
Many people help you run your medical practice in Toronto, Ontario. For example, you have nurses, assistants, office staff, a cleaning crew, an IT professional, and other people who make sure the operations of your practice keep going and that they run smoothly. Add a bio-medical technician to the list of people who help run your office to ensure your equipment is always safe, functional, well-maintained, and properly configured.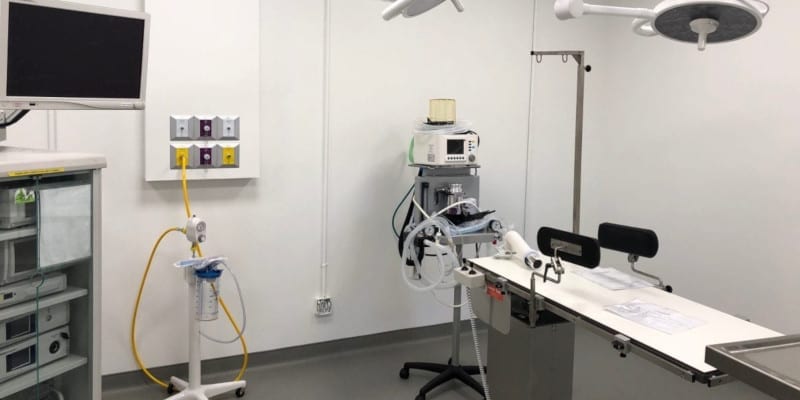 At Georgian Anesthesia and Medical Corp., we will send a well-trained, highly qualified bio-medical technician to your facility to accurately configure, repair, or service any important equipment your practice uses. Our technicians adhere to standard medical guidelines and act as your partner to ensure you're able to maintain a caring, safe environment for every patient who walks through your doors.
Feel free to ask them questions, look to them for advice, and have them act as your main point of contact for all things related to your medical practice's equipment.
Our goal at Georgian Anesthesia and Medical Corp. is to help you improve patient outcomes with equipment that does what it's supposed to do safely and effectively. To schedule a bio-medical technician to come to your office, facility, or care center, contact us today.
Top Benefits to Outsourcing Bio-Medical Technician Services
At Georgian Anesthesia and Medical Corp., we find that many of our customers in the Toronto, Ontario turn to us for a wide variety of medical supplies and equipment but are not aware that we also offer services. Some of the services we offer are ones you might currently be handling on your own using your staff to accomplish them. There are actually some good reasons to outsource certain tasks, such as reaching out to us for bio-medical technician services. Here are the top benefits that your medical facility could achieve by outsourcing these duties:
Knowledge of all types of medical equipment
Members of your staff may have knowledge of the service, repair, and configuration requirements of one or two pieces of medical equipment, but when you outsource to a bio-medical technician from our team, you cover all the bases.
Free up your staff to handle other matters
It is not unusual for staff members these days to feel a bit frazzled by all the responsibilities they have on their plate. By outsourcing bio-medical technician services, you'll enable your staff to focus more intently on their patients and other important matters. You could find it easier to attract and retain your medical staff, as well.
Confidence in the protection of your equipment
Let's face it, medical equipment can represent a sizeable portion of your capital expenditure budget, so making certain that it is serviced as it should be is critical. We can schedule the visits by our bio-medical technicians to suit the best frequency for the types of equipment you have.