We go beyond supplying medical products to also providing medical equipment services and repairs.
While you can find several companies to provide medical equipment for medical facilities in the Toronto, Ontario area, it can be a bit more challenging to find one that also provides the medical equipment services and repairs that you will undoubtedly need in the months and years ahead. At Georgian Anesthesia and Medical Corp., we believe that taking good care of your medical equipment is critical to having it function properly and getting the longest life from it. We believe that knowing you can turn to us for servicing your equipment is as important an experience as having a sales team find you the ideal solution for your facility.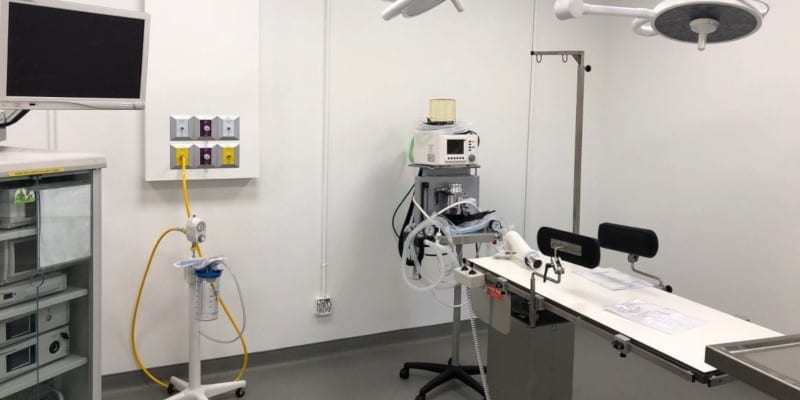 We believe in forging long-lasting relationships with our clients based on trust. We have the expertise and repair parts you need to be able to offer reliable service to your patients. Our commitment to customer care is unrivalled in this industry because we care about your patients' safety as much as you do! You can turn to us for a variety of medical equipment services and repairs, including autoclave service, patient monitor repair, training and education about the equipment you have, and getting answers about cleaning supplies that are safe to use on your medical equipment and other surfaces around your medical facility.
If you have any questions about the medical equipment, products, and supplies we offer or about our medical equipment services and repairs, or you are ready to place an order or schedule an appointment for service, don't hesitate to reach out to us.
FAQs About Medical Equipment Services and Repairs
When you have been providing medical equipment services and repairs as long as we have at Georgian Anesthesia and Medical Corp., you can begin to anticipate the types of questions you might be asked. While we always welcome your specific questions, we thought we would share a few of the most common ones that customers have asked us.
How long have you worked with hospitals and other medical facilities?
Our registered respiratory therapist has been working with Simcoe County hospitals for over 18 years and has provided sales and service needs for veterinary medical and monitoring equipment for 14 years. With our diverse range of experience in both human and veterinary medical equipment services and repairs, you can be confident of receiving high-quality on-site service for your facility's needs. You also have the benefit of the full medical team at DRE for service questions on their equipment.
What if a piece of equipment cannot be repaired?
We are a distributor of DRE new and refurbished equipment, so we are confident we can assist you in replacing a unit that is beyond repair or when you desire an upgrade for added features or reliability.
Why should I turn to you for medical equipment services and repairs?
With our commitment to exceptional customer service and vast knowledge, you are assured that your equipment will be kept in top condition, so you can rely upon it for optimal patient care. We will never let your Toronto, Ontario facility down in a critical need situation.
Similar Services We Offer: