When you choose Compass microscopes for your office, you can be sure they will deliver superb optical performance and maneuverability.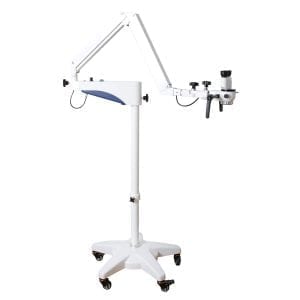 Are you looking for new or refurbished microscopes for your medical or dental clinic in or near Toronto, Ontario? Here at Georgian Anesthesia and Medical Corp., we are proud to offer several different Compass microscopes to suit your needs. These microscopes consistently deliver superb optical performance and offer the maneuverability you need for them to be useful in many different settings. They offer precise and crystal-clear 3D images that will help you during diagnostics and procedures, helping you provide superior medical and dental services to your patients.
We are proud to offer several different Compass microscope options, including the following:
Compass 101
Compass E10
Compass LED Surgical Microscope
All these microscopes have long-lasting and consistent lighting with their LED technology, various choices in magnification levels and binocular head inclines to suit a variety of surgical and other purposes. Coloured filters or other options increase clarity and the 3 or 5 step magnification process offers contrast and depth to improve the image. An excellent parfocal also means that you will get more accurate results from your Compass microscopes.
We can help you evaluate your needs and budget and determine which of our Compass microscope options is right for you. We can provide installation and setup services, as well as onsite training about the use and maintenance of your new equipment. We can also provide onsite service if that ever becomes necessary. Call us today if you want to discuss Compass microscopes or any of our other medical and dental equipment offerings.